ESA Open Mapping Grants 2022
Announcing the inaugural ESA Open Mapping Grants
In June 2022, the Open Mapping Hub - Eastern and Southern Africa launched a total of eight grants, awarded to groups in Kenya, Malawi, Namibia, Uganda, and Zambia.
As part of the launch, we hosted a Proposal Development Clinic in February 2022, during which we shared top tips and tricks for proposal writing. The event was very successful, and many of the proposals received were of high quality resulting in a competitive review process.
Overall, we received 24 applications from six countries in the region. All proposals were triaged internally by the ESA Hub team to ensure the applicants had covered everything that needed to be covered (complete and comprehensive aims and objectives, clear outcomes and pathways to impact, a well-articulated community engagement approach, and detailed and accurate budgets and projects plans). Fifteen proposals were then put forward to the External Review Committee - a group of subject matter experts who reviewed the proposals through four lenses:
1) Feasibility – can the project be completed in the allocated time frame, with the allocated resources?
2) Impact – will this project achieve impact, and positively impact those associated with the project and beyond?
3) Risks – are there any significant risks associated with the project?
4) Relevance to impact area – does this project align with the impact area landscape? Will it contribute to the impact area?
You can read the full External Review Committee guidelines here.
The External Review Committee supported eight of the fifteen proposals for funding. We are funding:
14% of the applications received from Kenya
100% of the applications received from Malawi
50% of the applications received from Namibia
50% of applications received from Uganda
25% of applications received from Zambia
We will not be granting in Zimbabwe this time (Zimbabwe was the sixth country in which the OMGs was available) but we are evolving opportunities to work with the Hub in Zimbabwe in the coming year.
Projects
OpenStreetMap in Schools - Uganda
OpenStreetMap Uganda
Impact area: Sustainable Cities and Communities
The OpenStreetMap in Schools project looks at introducing OpenStreetMap and open mapping techniques in schools to bolster the learning of geography while increasing the uptake of STEM education in schools. Through the TeachOSM among students through open mapping by way of project-based learning and human geography curriculum.
OSM Uganda plans to execute the project in 4 districts: Kisoro, Terego, Arua City, and Arua district. These districts are located in the South Western and West Nile regions of Uganda. In a period of 12 months, OSM Uganda initially plans to implement the project in 10 schools, with plans to scale the project to an additional ten schools per year.
The project aims to: 
Increase the ICT knowledge and computer skills among school-going students to equip them with relevant knowledge and skills for further studies and the ICT sector. 
Increase the average number of active OSM contributors per year in Uganda.
Increase access to affordable, consistent, and reliable computer hardware in schools for both teachers and students.
Increase knowledge and use of open-source geographical tools and software in schools and the entire education sector.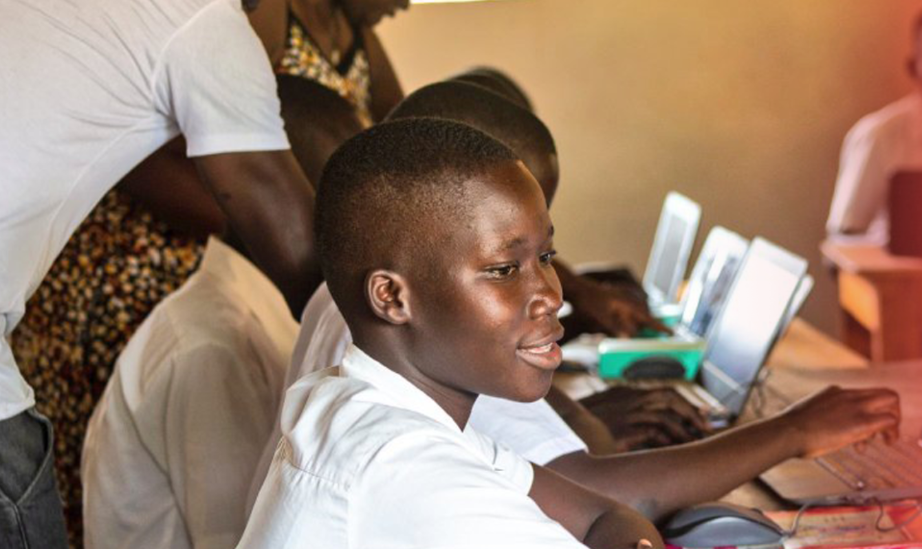 Community Participatory Mapping for Disaster Resilience - Kenya
Kenya Red Cross
Impact area: Disasters and Climate Resilience
The Kenya Red Cross aims to create an enabling environment to conduct participatory mapping and data use in disaster risk management,  allowing communities to understand risk and the importance of data in disaster risk reduction,  and contribute to Disaster and Climate Resilience through mapping. 
Across eight months, Kenya Red Cross will build partnerships with county government and humanitarian organizations in Wajir County, community-based organizations, and high schools. They will conduct training events in the use of remote OSM editing tools, field mapping tools, data quality tools, and complete mapathons with the county stakeholders, communities, and high school students to generate data on houses, social amenities, infrastructure, and vulnerabilities.
The project aims to: 
Add 5000+ buildings to the map (which includes households, health facilities, roads, and schools).
Increase the local community's understanding of their risk, vulnerabilities, and capacities. 
Foster data-driven decision-making through the proactive use of data during disaster response.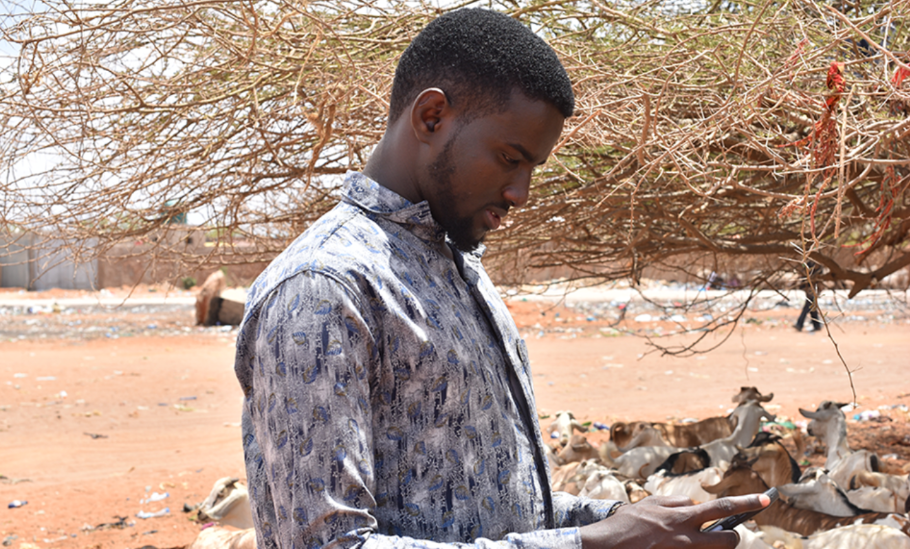 Using open-source tools to profile 17 informal settlements in Hoima and Lira cities in Uganda
MapRI Initiative
Impact area: Sustainable Cities and Communities
MapRI aims to profile 17 informal settlements in the two cities of Hoima and Lira, Uganda. The profiling will involve an in-depth field data collection of factors such as security of tenure, housing conditions, access to water and sanitation, economic activities, road accessibility, drainage, education, and open spaces, solid waste management, and service points among others. 
The group will create dashboards, booklets, atlases, and hard-copy maps to share data on the accurate conditions of the informal settlements to project partners. This data will be used as a resource for community awareness and advocacy, to empower residents in these settlements to secure tenure and improve their socio-economic conditions. Additionally, the urban authorities in these cities will use the data to bridge the gap between their plans and the priorities of residents in the settlements. They will use the resources to combat evictions, plan relocations in disaster-stricken areas, or plan the reorganization of space and in situ upgrading in dense informal settlements.
The project aims to: 
Support the development of citywide slum upgrading programs by profiling 17 informal settlements in Hoima and Lira.
Strengthen community cohesion, by supporting community members to lead mapping activities.
Enable effective lobbying for better service delivery by gathering information about local facilities across the informal settlements, and supporting communities to use these tools for better negotiation for service.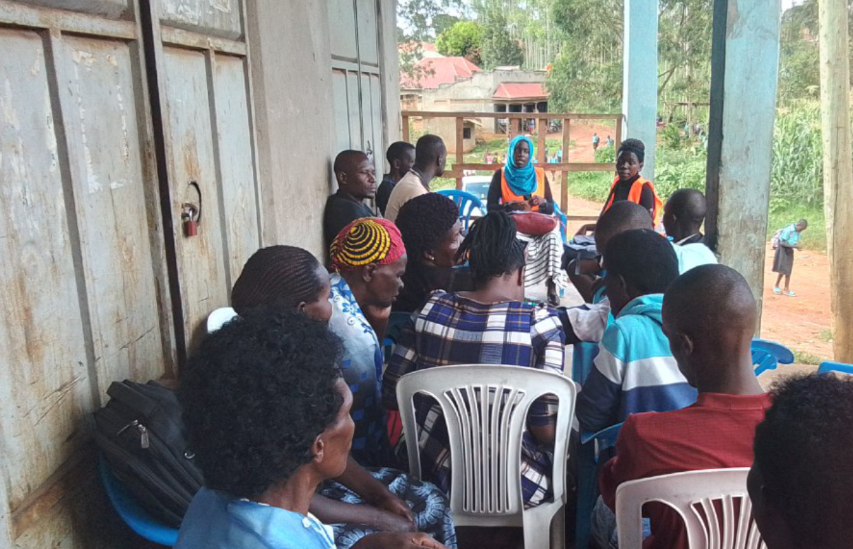 Building capacity for inclusive data collection for OSM Community in Namibia
Namibia Housing Action Group and The Shack Dwellers Federation of Namibia
Impact area: Sustainable Cities and Communities
The project aims to establish an active OSM community in Namibia that will support the capacity-building of digital skills amongst the youth and Shack Dwellers Federation of Namibia (SDFN)'s members. During the project, the group will establish and strengthen the Namibia OSM community by partnering with Youth Mappers, and other youth organizations in the region.  With a focus on JOSM, QGIS, data quality, and data management, the capacity of the community will be leveled up from beginner mappers to a skilled group of contributors. And, the group will work with the Namibia Statistics Agency to continuously exchange methods of data quality and maintenance. 
The project aims to:
Populate an OSM layer for local authorities with details on services, structures, amenities, roads
Generate readily available spatial information on shacks in Namibia that can be used to inform measuring of SDGs related to housing
Foster a skilled team of data collectors, enhancing the capacity of youth mappers in the SDFN and university
Strengthen the relationship between the SDFN and local stakeholders which will enhance the usage and adoption of participatory and inclusive methods in data collection
Make data available for local authorities to better inform the implementation of the local land information system. This has the potential to improve efficiency in land administration.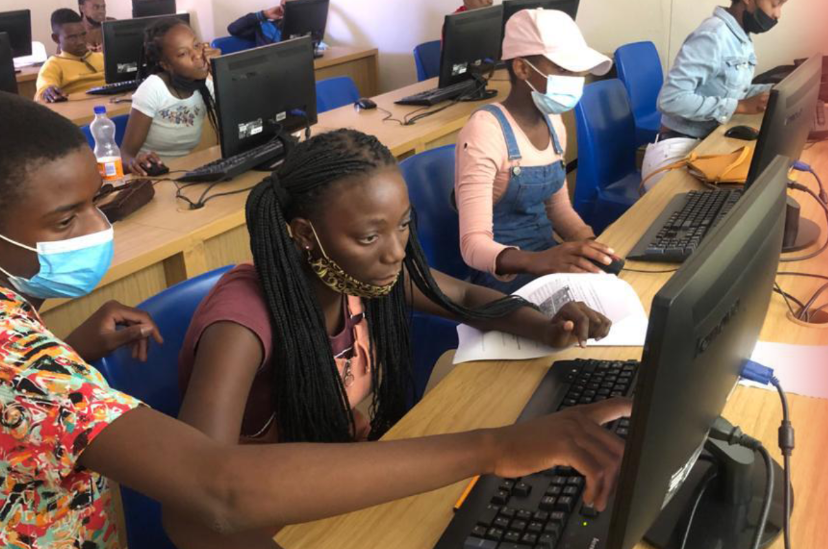 Mapping Ruboni village tourism attractions; accommodations, tourist trails, and tourism centers, on OpenStreetMap to enhance their visitation and competitiveness in the regional tourism market - Uganda
Ruboni Community Conservation and Development Program (RCCDP)
Impact area: Sustainable Cities and Communities
Ruboni village was selected in the top 20 by UNWTO, among over 170 applications from 75 countries, a clear demonstration of its cultural and natural richness and of its high potential to become a "top-tier rural tourism destination". However, Ruboni village tourism activities are not specifically included on OSM and therefore are not easily located by tourists, and Ruboni is rarely recognized as a place of relevance on the traditional tourism circuit.
By adding these features to the map, RCCDP hopes to boost the tourism market and attract income for the locals and other benefits from tourism to propel local social, environmental, and economic well-being for local people.
RCCDP intends to map the area around Mubuku valley in the two sub-counties of Maliba and Bugoye including Ibanda-Kyanya town council, the prime tourism area housing the Rwenzori Mountains National Park gate, covering tourist trails, service centers, shopping points, and all other identified areas that appeal to tourists. 
The project aims to: 
Train community members (tourist guides and community-based tourism enterprises) on the collection, interpretation, and data management of Rwenzori gateway tourism attractions on OSM.
Directly impact the increase of tourism in the area through OSM data collection and use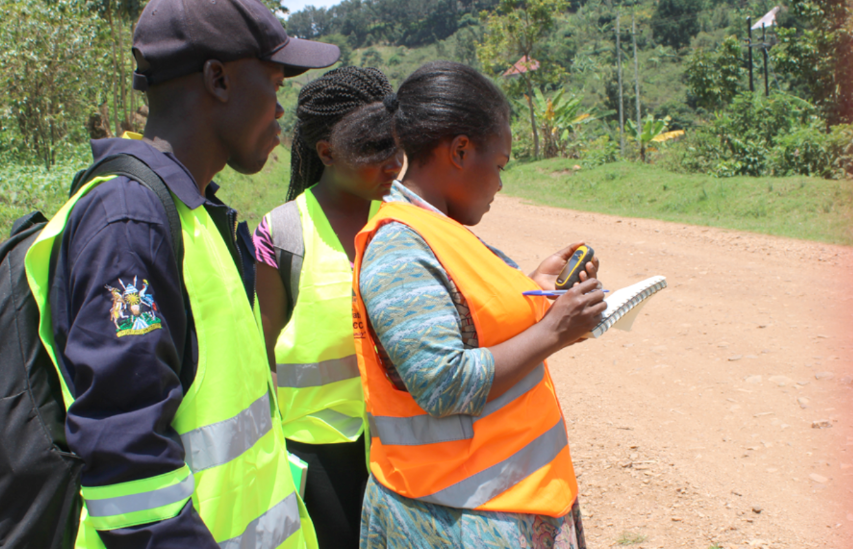 Climate resilience planning with digital mapping - Zambia
Zambia Road Safety Trust
Impact area: Disasters and Climate Resilience
Flooding is the natural hazard that historically has had the highest costs in terms of both economic impact and human deaths. Lusaka's densely populated slums and informal settlements are highly vulnerable to frequent floods and other climate-induced impacts.
Zambia Road Safety Trust (ZRST ) is undertaking a 10-month project with the OpenMapping Hub-Eastern and Southern Africa in collaboration with the Humanitarian OpenStreetMap Team (HOT). The project aims to expose and orient the residents (in informal settlement areas), local planners, practitioners, and decision-makers to state-of-the-art knowledge and best practices within climate resilience planning. In addition to digital mapping, the project will also support the target group by sharing necessary knowledge, tools, and methods for resilience and the advantages of using digital mapping data to guide decision-making.
Through this project, ZRST will:
Identify current practices that are not in line with climate resilience planning and existing formal and informal constraints within climate resilience management and suggest ways of addressing these problems.
Orient residents, urban planners, and decision-makers on the importance of climate resilience plans and the advantages of digital mapping data in decision-making.
Map and examine high-risk flood-affected communities and suggest systematic measures to address them through community education, digital mapping training, awareness campaigns, etc.
Significantly contribute to building the local capacity in selected communities on relevant, up-to-date expertise and skills within the digital mapping domain.
Ensure sustainable reproduction of knowledge and skills by establishing a local OSM movement that will continue to train local actors and users after the project's end.
Develop a holistic approach for empowering vulnerable groups of people in flood-risk areas by including their needs regarding infrastructure design, health, and climate resilience.
Expand dissemination and demonstration activities to cover communities not directly involved in the project, thus promoting the adoption of climate resilience initiatives.
Mapping Contraceptive Access in the Newly Formed Cities in Northern Uganda
Amara Hub
Impact area: Public Health
Amara Hub and the Ministry of Health seek to map contraceptive access sites in the newly formed cities in the northern region of Uganda to illustrate their location and distribution, and to identify underserved areas. The project will target the cities of Lira, Gulu, and Arua, and provide a clear pathway for improved reproductive health planning by health officials, and support healthcare workers to confidently refer clients to appropriate services in their proximity.
The overall objective of this initiative is to contribute to better contraception access for young people living in the three newly formed cities in the northern region of Uganda. This initiative will last 6 months, working on public health with a focus on generating high-quality map data and movement building.
The project aims to: 
Build the capacity of 30 volunteer community health workers to be able to use open-source tools to map access to contraceptive health services
Share an interactive crowdsourcing tool for community members to receive timely updates and give anonymous feedback directly to the city and health officials. This will empower citizens and authorities to make better use of data and transform it into useful information that drives local action.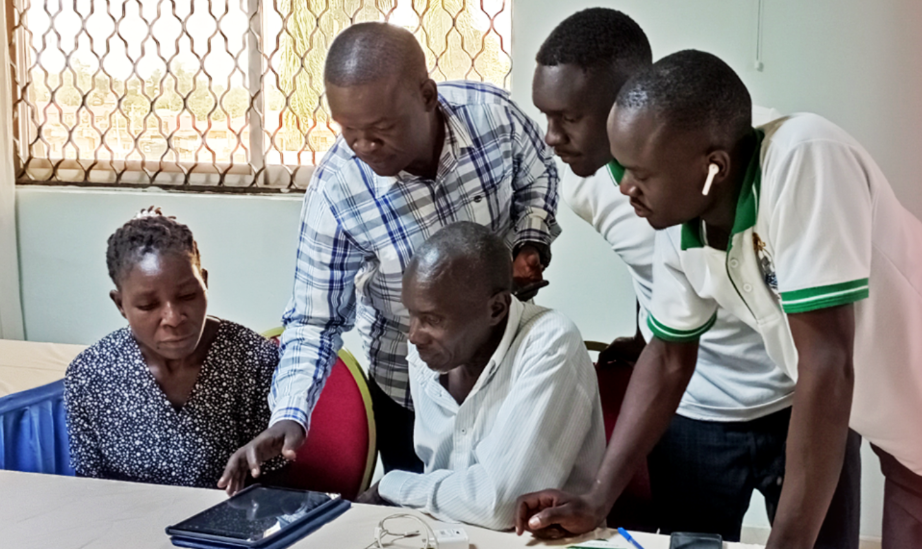 Mapping Cyclone Ana in the most affected districts of Malawi for early recovery of affected communities - Malawi
Malawi Red Cross
Impact area: Disasters and Climate Resilience
In this project, Malawi Red Cross will provide updated GeoSpatial information about the aftermath of Cyclone Ana through an analysis of key infrastructure affected in Chikwawa and Salima districts in the central region of Malawi. The group will generate up-to-date spatial data about the areas that have been hit hard by Cyclone Ana, and collect data on household flood incidents, and damaged infrastructure (roads, bridges, schools, health facilities, water and sanitation facilities, land resources, and hydro-generators).
Malawi Red Cross will train at least 60 women and 60 men from the affected district on disaster risk management and the use of geospatial data for recovery and response. And will share the project with an anticipated one million people (the majority of whom have been affected by the cyclone) via local radio and TV channels. The project also expects to train at least 30 community-based organizations (CBOs) on mapping, and the use of geospatial data so that the project is sustainable.