News
— 29 August, 2023
Innovating for Good: Leveraging Open Source Tools to Improve WASH Programs
Open geospatial data, tools, and platforms for humanitarian open mapping and disaster response should be used to improve Water, Sanitation, and Hygiene (WASH) programs.
Cover image: Waste along a drain and going to the river in Bamako, Mali. Waste blockage is the main reason for flooding of drains and neighborhoods. Credit: Banko Productions and the World Bank, September 2020.
Over time, there has been a rise in problems with waste disposal, public health, water quality, air pollution, and sanitation (an area also known as WASH, for Water, Sanitation, and Hygiene). These issues are closely connected, so any imbalance in one area can have repercussions on others.
We cannot define health without WASH programs being balanced, and we cannot define smart cities without them, too. Clean cities, smart cities, and proper waste disposal (not just for the attainment of Sustainable Development Goals but for our future generations and safe living spaces) call for more hands. As knowledge continues to increase, more organizations, such as the Humanitarian OpenStreetMap Team (HOT), are springing up to assist and complement the efforts of governments.
HOT is an organization that works on producing open geospatial data, tools, and platforms for humanitarian open mapping and disaster response. All of these can be used to improve WASH programs, and, in that manner, HOT's Community Working Group organized a webinar on 16th June of 2023, where we learned from open mapping communities that have at least taken part or carried out WASH projects using open map data and/or tools.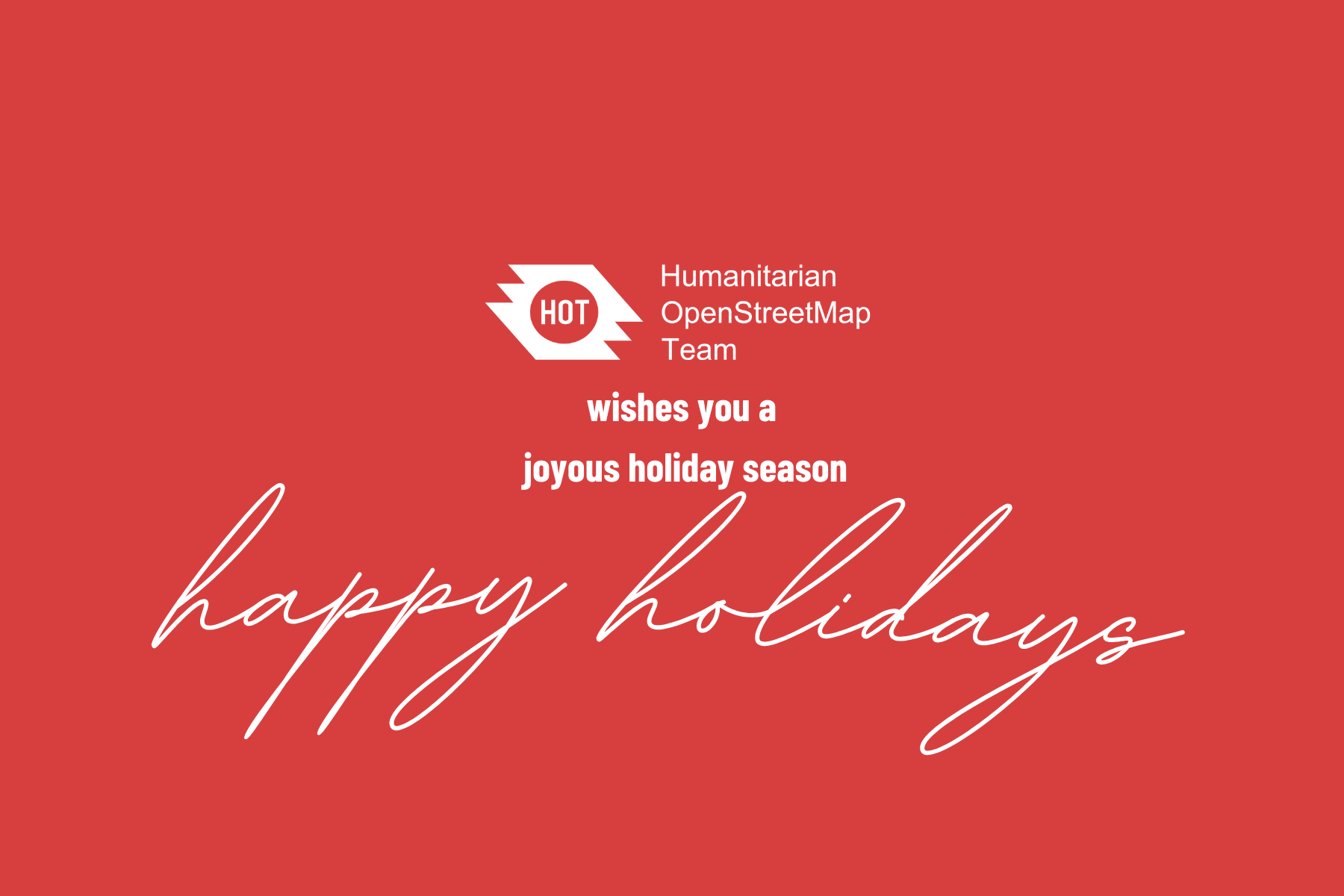 Promotional materials for the seminar with the speakers
The knowledge-sharing session focused on bringing to light what WASH programs are, sharing knowledge and experiences on projects that are using or have used open mapping and OpenStreetMap (OSM) data for WASH and solid waste management projects. The speakers, who are community representatives, discussed how they have utilized these approaches to improve project planning, implementation, and monitoring in their respective contexts. This provided an opportunity to learn from experts in the field and engage in a discussion on the challenges, opportunities, and learnings when implementing such projects.
Different communities shared how they worked on their projects, lessons from the projects, challenges they encountered, and how other communities can collaborate and support other forthcoming projects on WASH.
Here are some of the takeaways from the session taken from the Q&A Session:
Q: What are some of the challenges you've experienced while implementing these projects?
Conflicts of interest, especially in the area of WASH. Waste sites may also be businesses for people, so there is a feeling that we are exposing these sites. We work with the government to decide if these people can move. Ultimately, the challenge is that people protect their source of livelihood. Another thing is some facilities are not in good condition, so it's difficult to move around in the facilities. (Zach Muindi, Map Kibera Trust)
Perception of the community. We worked with the government in explaining to communities that this is for their benefit. (Asha Mustapher, Open Map Development Tanzania)
Getting the buy-in from stakeholders (community leaders and government authorities). So, we first got the buy-in from a local NGO that already has the trust of the community, and we partnered with them. We then organized town halls with community heads and also made them nominate the local volunteers (daughters of the community). We trained these volunteers to do the mapping under our supervision. For government authorities, we wrote letters, scheduled courtesy visits, and invited them to participate in the fieldwork, so we gave them a sense of belonging to the project. (Eromosele John Aitokhuehi, Lagos Business School)
Another challenge was the functionality of tools (implementation of a project of this magnitude and type had lots of gray areas). We used open source tools, did a detailed feasibility study of the area of interest remotely, physically and did a mock data collection. Our team was a mix of experienced and skilled teammates. (Eromosele John Aitokhuehi, Lagos Business School)
Q: How easy was it to publish your data journalism story with the Guardian? That's such a good idea.
Partnership - Before that project, we already had a relationship with the Guardian. Also as an organization, we gave the storytelling to the Guardian with support (mini-grant, visualization,technical support, data support,) we took the Guardian to the field and allowed them to tell the story.
The project was also on mainstream media like the BBC, CNN, DW, AFP, Al Jazeera, etc.
Q: Aside from the tools and methodology, how has the government used the data and output to improve people's lives?
Ministry of Waste and Environment. There are also NGOs who work with the data, and it is essential that we now have a map available for their use. (Eromosele John Aitokhuehi, Lagos Business School)
Q: If you could mobilize a million mappers around the world, what would you like them to focus on?
Clean water. Many citizens do not understand that there is not always clean, potable water. (Chabota Munachoonga, OSM Zambia)
After the knowledge-sharing session, the participants had a demo and walked through an OSM Wiki Editathon. The users were encouraged to document in OSM Wiki, where they could refer to previous projects and create their own. They learned that it is also good to keep a record of what has been done and how it was done for future references or other research.
Here you can find the recordings of the session:
English - https://www.youtube.com/watch?v=5ERu3_XqpiU
French - https://www.youtube.com/watch?v=ZytBu17Qm8E
To keep this discussion rolling, there is a loomio thread for everyone to comment or suggest as we continue to save the world through maps! https://loomio.hotosm.org/d/tqxuYgKb/questions-and-feedback-wash-webinar